My oh my, we are changing our graphical identity
(but just graphical, our true identity remains the same

)
Do join us at the opening of the exhibition of presentations
of new ideas, presented by students of MSc studies
Graphic and Interactive Communication at the
Faculty of Natural Sciences and Engineering
under the supervision of assist. prof. Nace Pušnik.

See you at UL FKKT on 27. 2. at 16.00!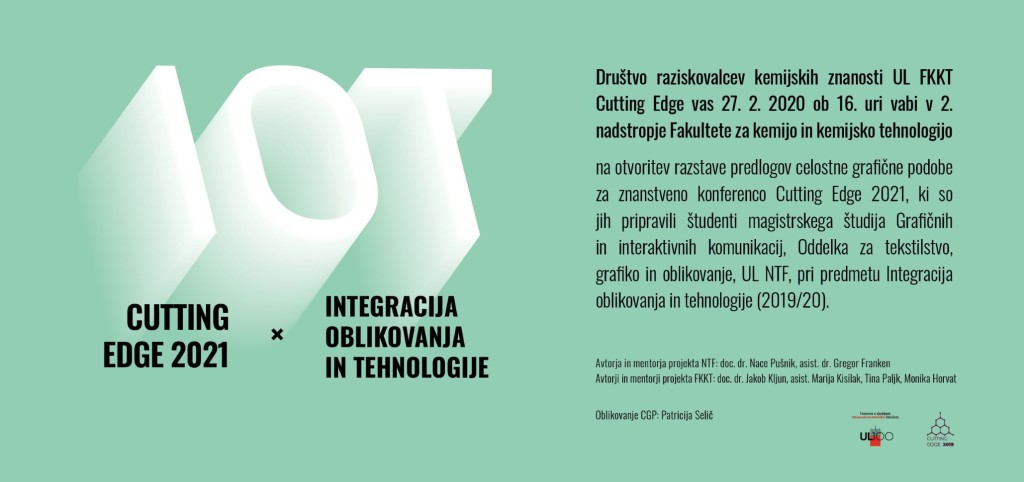 Please RSVP here, so we know how many chocolate chip cookies to buy